Column 1
Step 1
Choose Accommodation.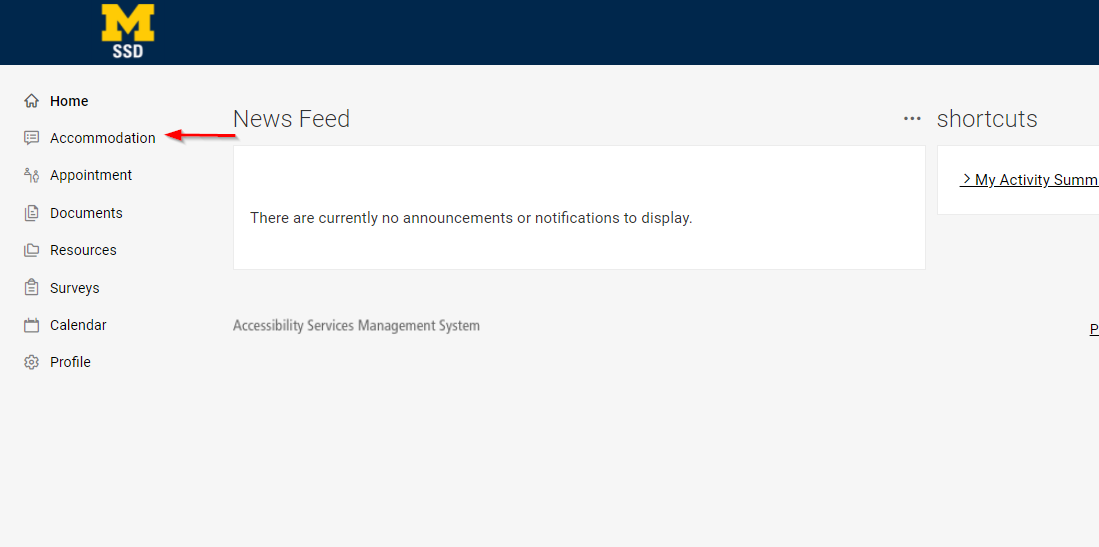 Step 2
Select Documents on the left side of the screen.
Step 3
Add New
Choose the type of documentation you are uploading.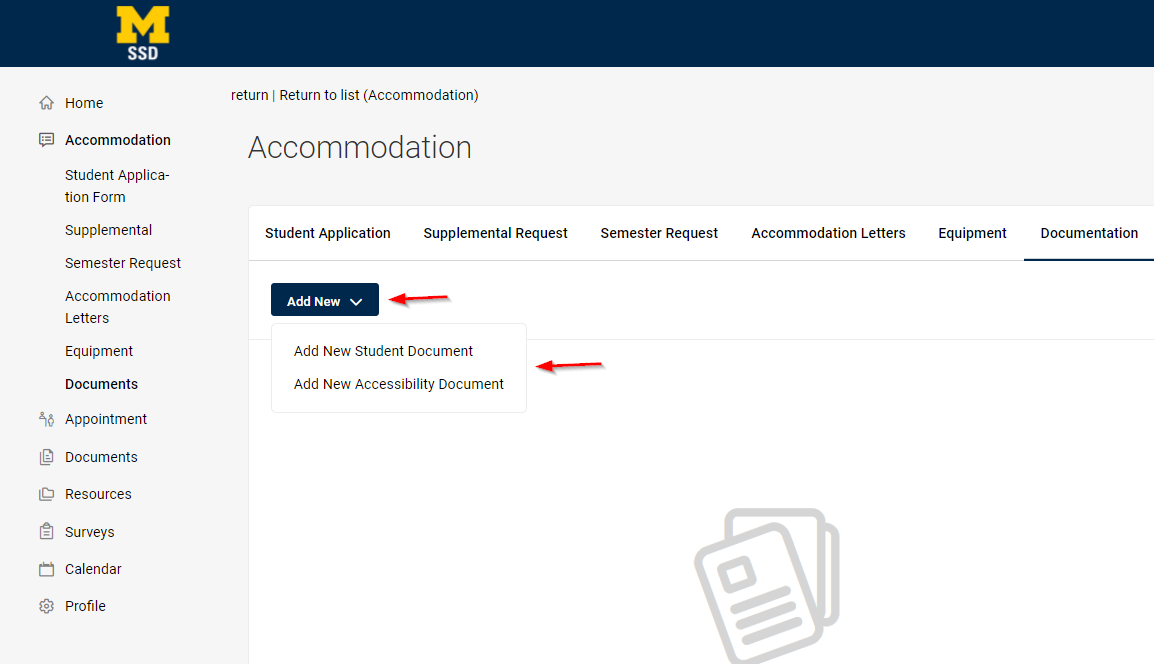 Step 4
Complete Information.
Enter a label, select documentation type, upload the document file, and click Submit.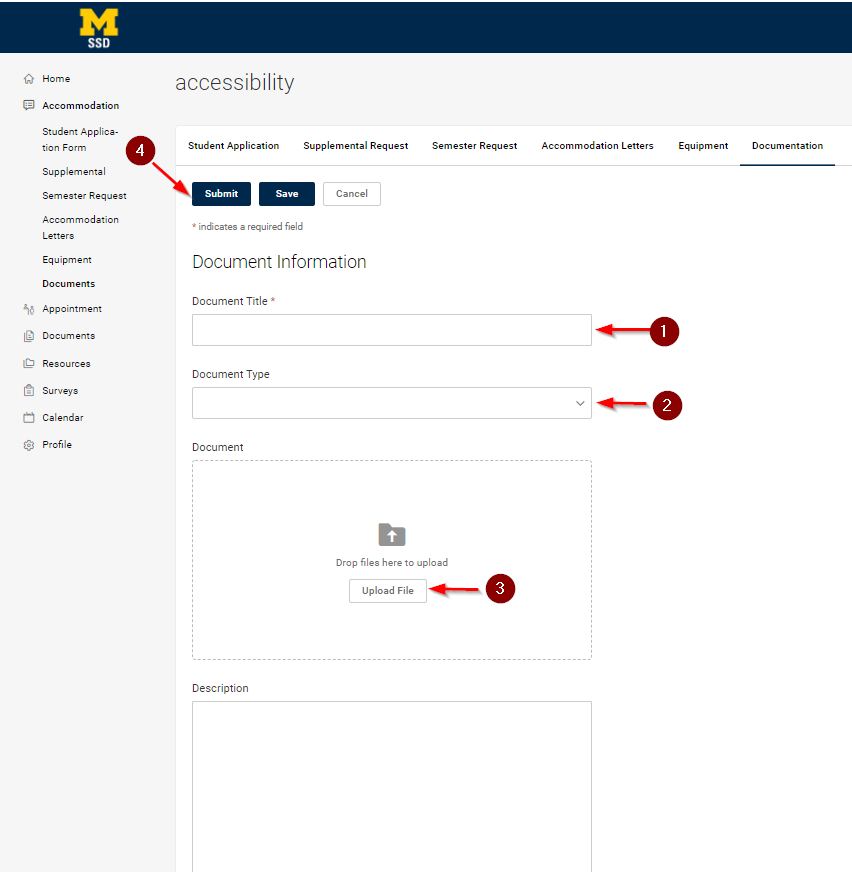 Step 5
Follow up with your Coordinator.
Your Coordinator will be notified that the document has been submitted and will follow up with you shortly.