Column 1
After viewing this guide, if you have any questions about the process of reserving a seat with the TAC or run into any difficulties, then please contact TAC staff by email (saas.tac.staff@umich.edu) or phone (734-763-1334) and we would be happy to assist you.
Please be sure to communicate with your instructor about accommodated testing plans for the course, and exam details, as much as possible.
Below, you will find a list of step-by-step instructions on how to reserve a seat with the TAC:
---
1) Once you log-in to Accommodate, select the option "Schedule Exam with TAC" from the left-hand side of the page. If you do not have this option, then you may have to fill out an initial application or submit your semester request.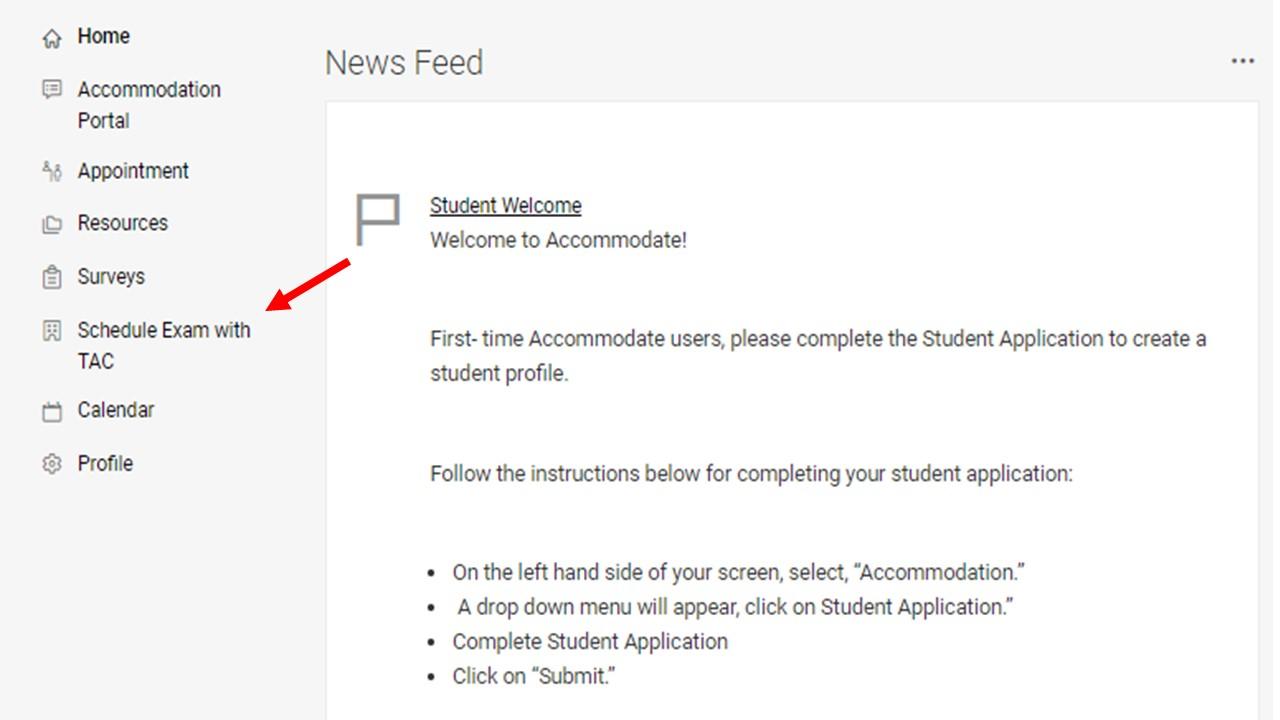 2) At the bottom of the next page, select "New Booking Request."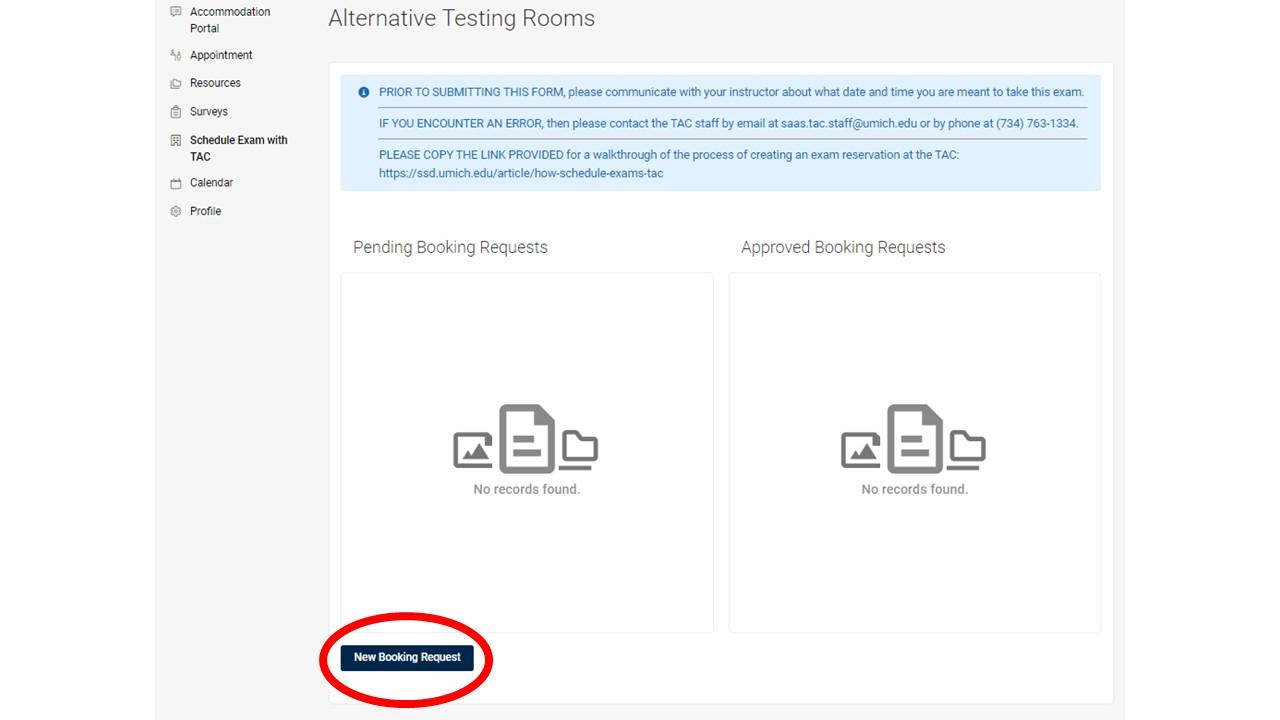 3) Select your course for the exam from the "Course" drop-down menu. If it is a large lecture course with discussion sections, then please choose the course number for the main lecture section. (For example, you would choose CLASS101-100, if you are in section CLASS101-001).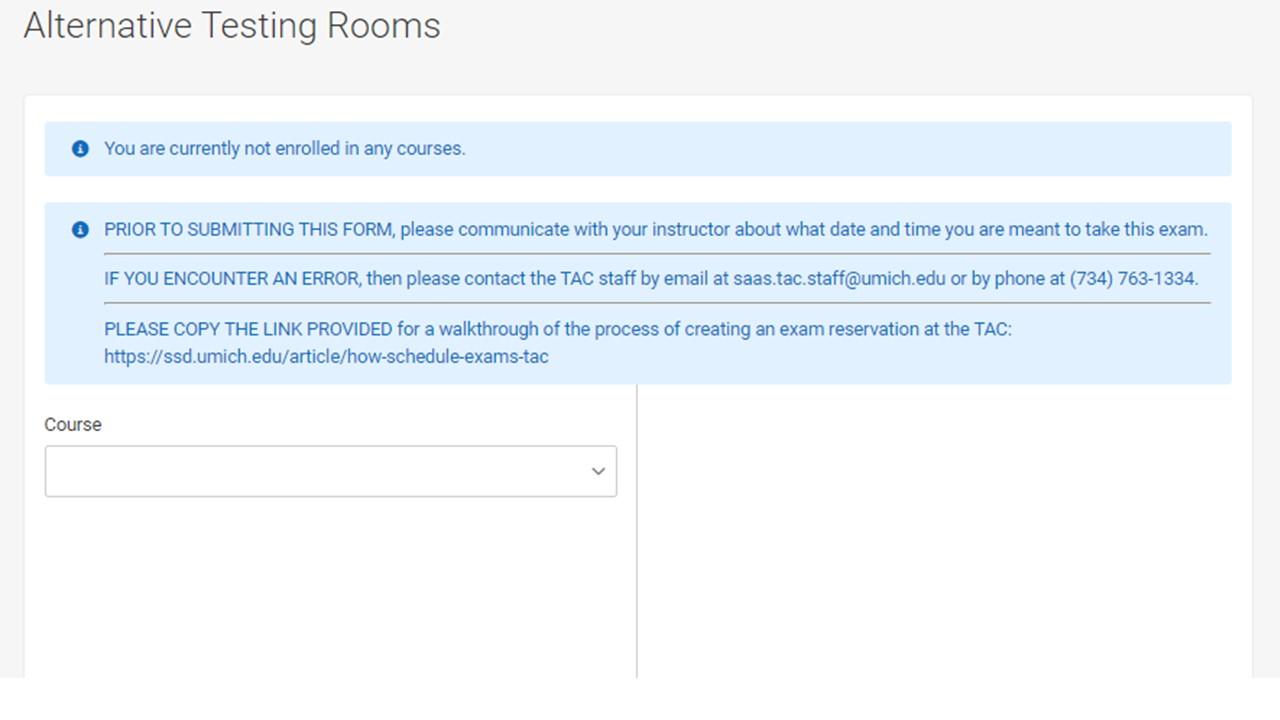 4) Then, select an Exam Date and Exam Time Range for your exam. We recommend choosing as small of a date range as possible.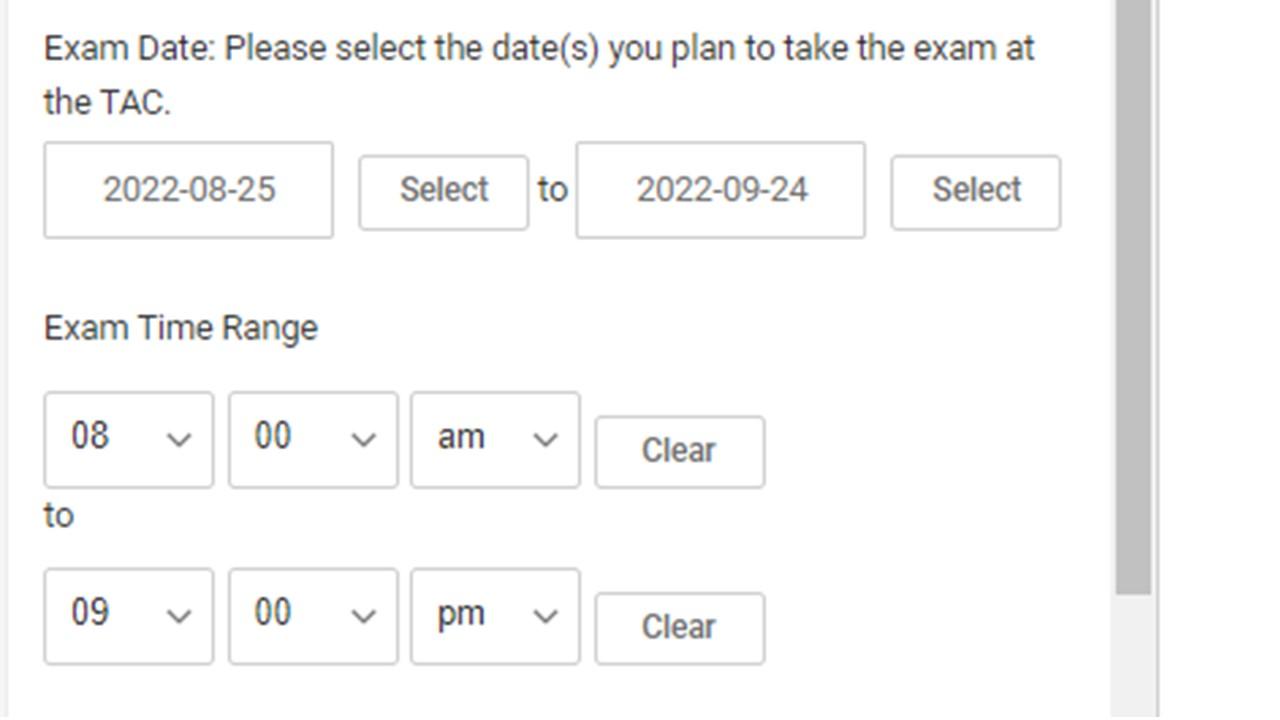 5) Next, answer the questions regarding your exam length as appropriate. Then, select which TAC Location you would prefer to take your exam in from the TAC Location drop-down menu. NOTE: some of the questions below may not appear for you if your professor has set up certain parameters for the exam, so just proceed with the questions that appear on your screen as normal.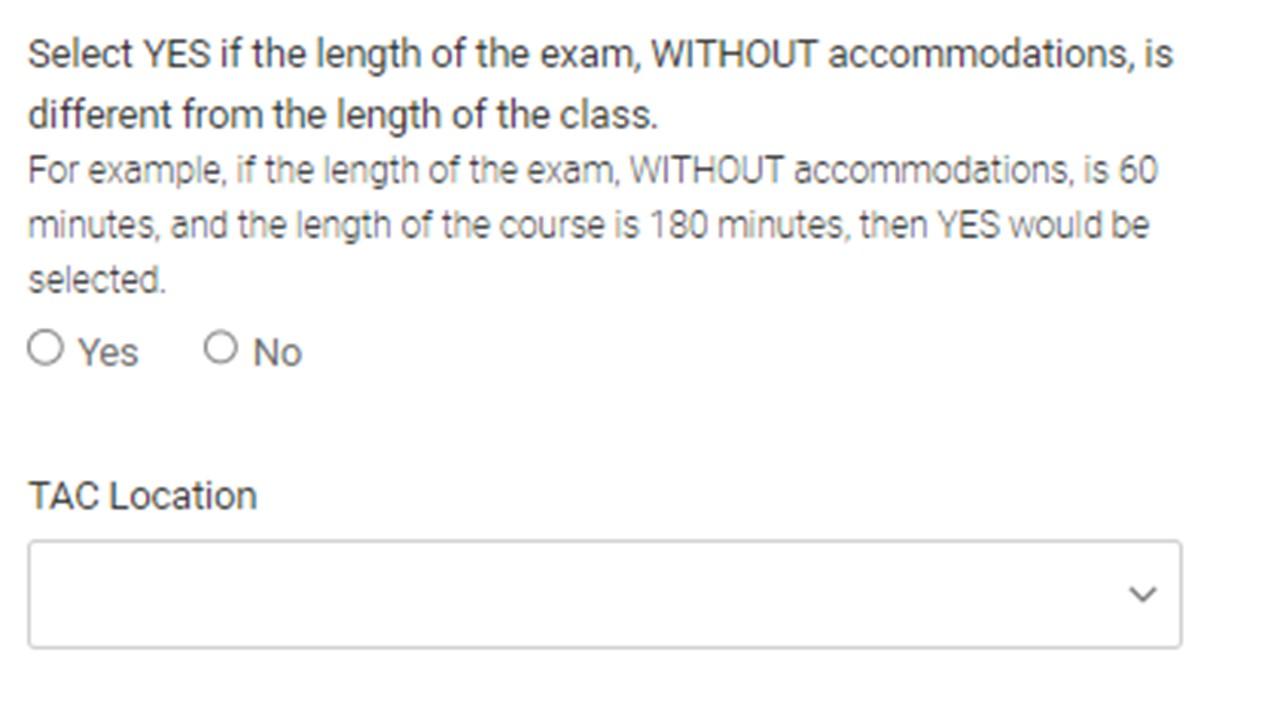 6) Your usual testing accommodations should appear in the "Room type filter" section. You are free to remove any that you will not need for this exam and add any that do not appear here.

7) You DO NOT need to select anything from the "TAC Room(s)" or "Days of the Week" sections. These are simply filters that can further refine your search for available time slots at the TAC. When you are ready, you can then scroll to the bottom of the page and select "Check Availability."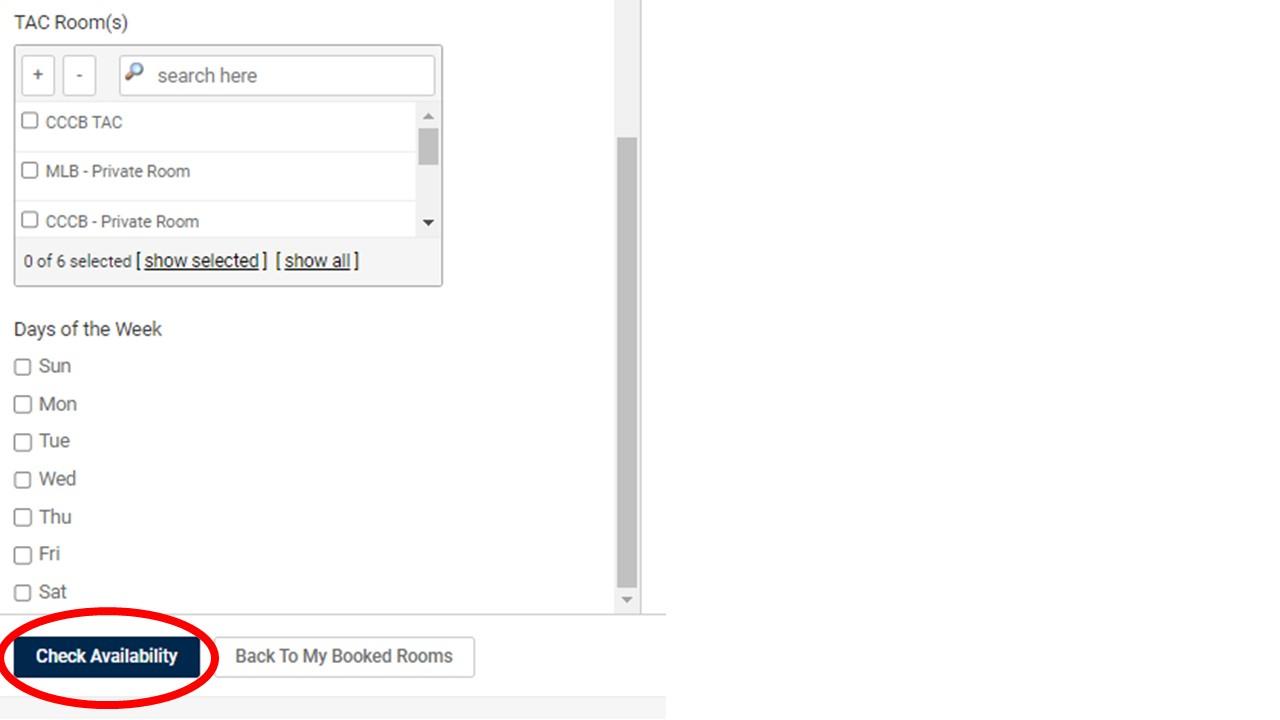 8) A list of available time slots should appear in the column on the right. Select one that fits within the time of the exam and best agrees with your schedule.
9) Once you select a time slot, another window will appear. Confirm and add any and all exam details on this page, then select "Submit Request" at the bottom of this page. You have successfully submitted your exam reservation!