Column 1
Step 1
Once you are logged into Accommodate, on your home screen, click the Accommodation drop down menu click on Alternative Format.
Step 2
Select Enrolled Student.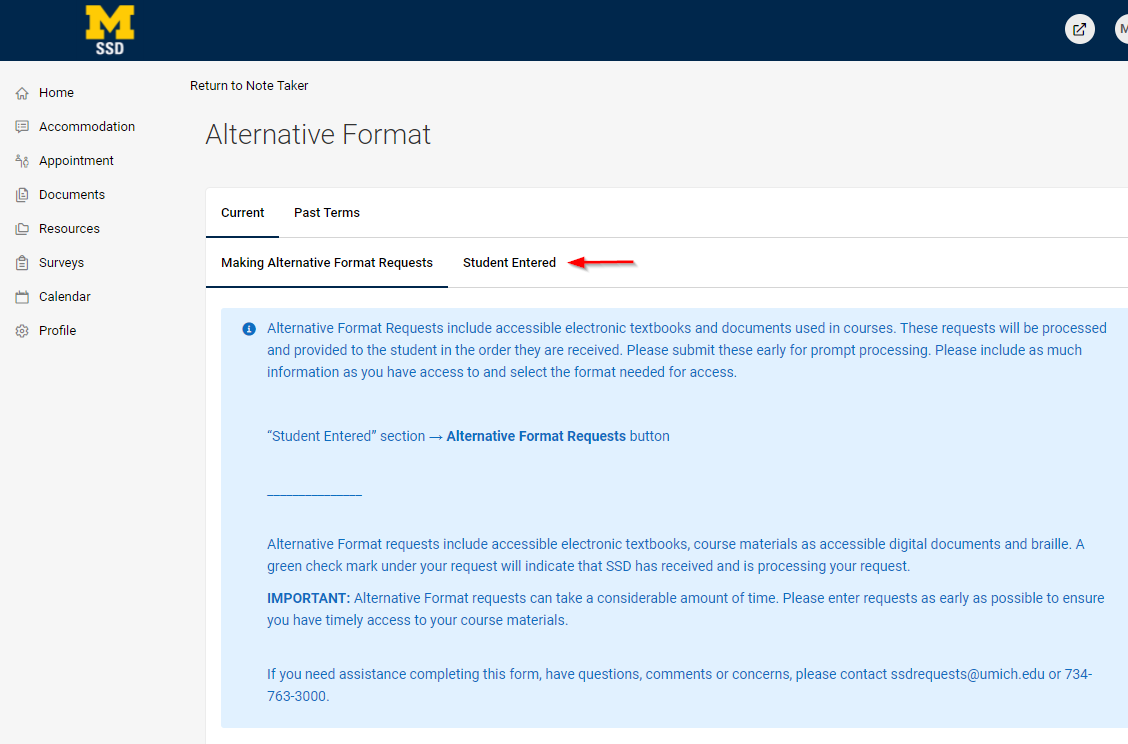 Step 3
Click on Alternative Format Request.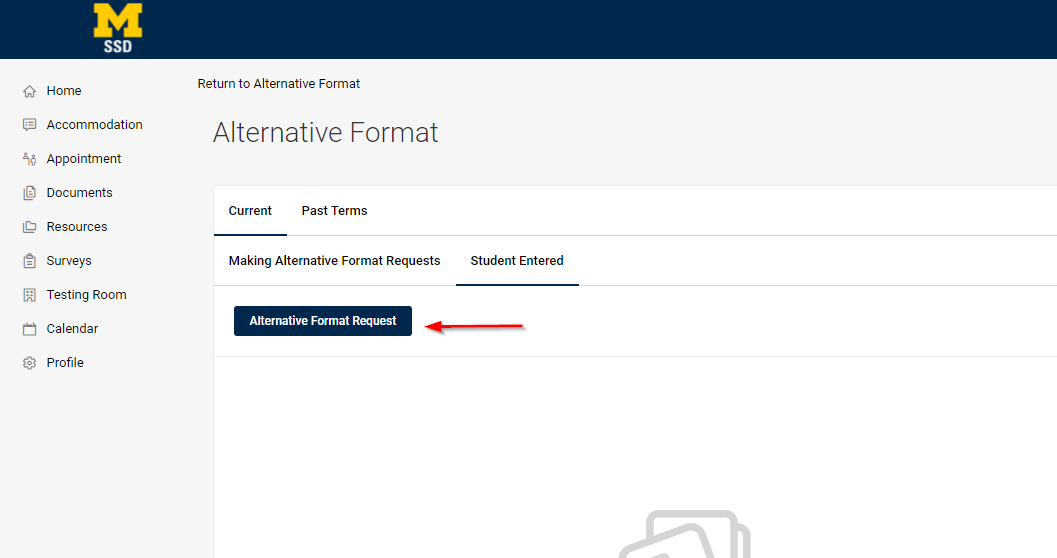 Step 4
Fill out the Alternative Format Request Questions.
Step 5
Once your request has been completed, you will receive a follow-up email with Instructors on how to access your materials.