Column 1
Step 1
Login to Accommodate and select Courses from the main menu on the left side of the screen.
Step 2
View Class List - A list of classes you are currently teaching will appear.
Use the 'Semester' filter if you are attempting to view a course in a semester other than the current semester. 
Select the appropriate course from the course list.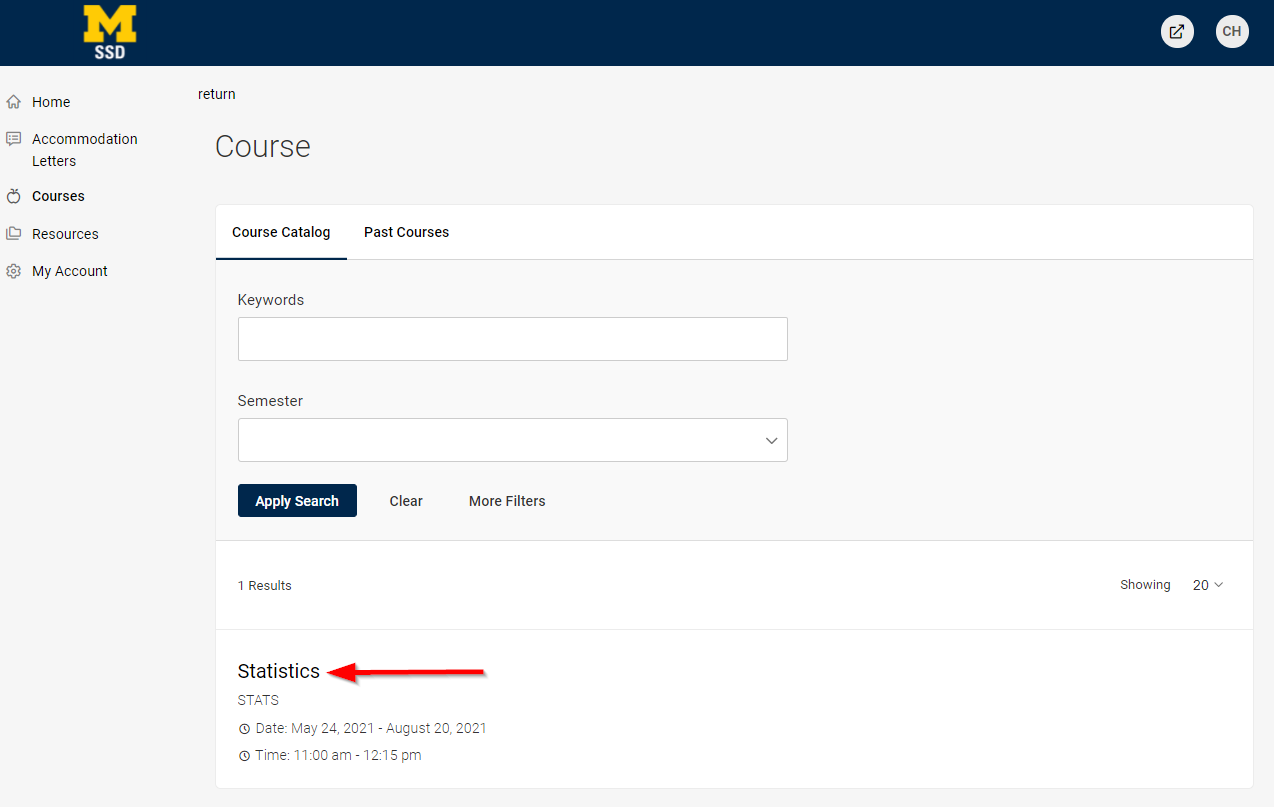 Step 3
Within the course informaton screen, select Enrolled Students option, which is the one of the 4 options available for the course (Course Details (default), Enrolled Students, TAC- Student Reservations, and Schedule an Exam with the TAC)
If a student has requested to use their approved accommodations in your class, accommodations will appear with the student's name.